Special Remarks delivered by William Zhang, CEO, Huawei Nepal at Huawei Digital Nepal Conclave 2022
NepalKhoj Report
21 Jun, 2022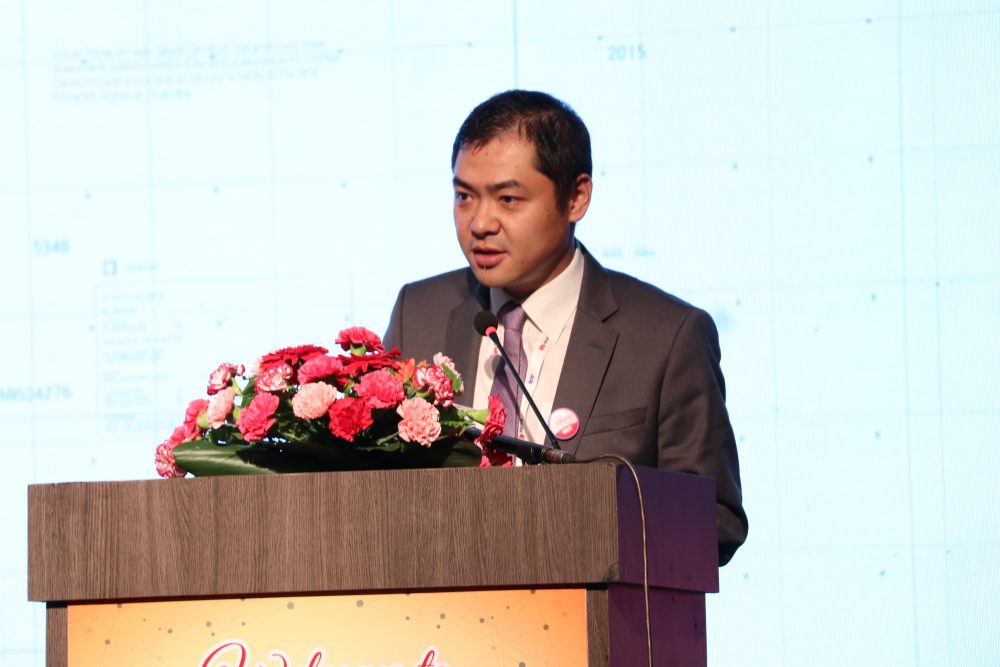 His Excellency Vice President of the Federal Democratic Republic of Nepal Nanda Kishor Pun, Hon'ble Minister of Communications and Information Technology Gyanendra Bahadur Karki, secretaries and dignitaries from the Government of Nepal, valued customers from the telecom, ISP, enterprise and cloud business groups, friends from the media, ladies and gentleman, good afternoon!
Thank you for joining us today. We are very much honored by your presence here today. My name is William Zhang and on behalf of Huawei, I'd like to welcome you to Huawei Digital Nepal Conclave 2022 – jointly organized by Huawei and ICT Foundation Nepal.
I think it is no exaggeration to say that ICT is now the driving force for economic development. The next industrial revolution helmed by ICT advancements is already here. But this revolution will be a green revolution – where reducing CO2 emissions will be at the heart of all that we do. The post-pandemic recovery will be fueled by the digital economy. In 2020, the world's GDP fell by 2.8% but ICT investments increased by 5%. It is expected that by 2025, 50% of the world's economy will be converted to digital economy. These are exciting times for us belonging to the ICT industry.
As a leading provider of ICT infrastructure and smart devices with the mission of bringing digital to every person, home and organization in Nepal, Huawei has remained committed to introduce the latest technologies in Nepal. Connectivity and computing will be the cornerstone of the digital economy that will be powered by 5G, F5G, IoT, Cloud and AI. We are excited at the prospect of introducing these advancements in the Nepalese market. We aim to partner with all ICT stakeholders to build the foundation for the Nepalese digital economy through broadband connectivity, data centers, cloud and computing and every new innovation that our global R&D team is introducing to the world.
As data becomes the world's most valuable resource, localization has become a new trend. We hope that Nepal too can introduce data industry strategies and policies governing cross-border information flow and a special focus on data security and data privacy. The need of the hour for Nepal is a sovereign data center that is reliable and secure. Not only is this needed to collect and preserve data belonging to Nepal's citizens, but to provide integrated government services and truly serve as the foundation for Digital Nepal.
A low carbon and sustainable society can only be imagined by adopting and fully embracing the ICT industry. Even in remote corners of Nepal, broadband connectivity has become essential – be it for video calling with relatives abroad, online learning or for mobile payments. Digital connectivity is empowering individuals, small businesses and industries. Nepal has great potential for digital transformation but for that even the most remote corners of Nepal need to be connected and the quality of service cannot be compromised upon. I believe in the vision of the policymakers of Nepal. I have great faith in the talents and skills of the young people of Nepal.
This afternoon, at our "Lighting up the future" exhibit, we are exploring solutions that help make life better, businesses smarter, and society more inclusive. We are very happy to be sharing how our ICT technology is helping make the world a greener, more sustainable place. My colleagues are demonstrating the practical applications of all of Huawei's latest offerings at our exhibit and will happily entertain your queries. We are delighted to be jointly organizing Huawei Digital Nepal Conclave 2022. Lastly, I'd like to say that Huawei is "In Nepal, For Nepal" and ready to serve all 30 million Nepalese citizens. Together, we can light up the future.
Thank you.